The article was updated on May 26, 9 pm CET to reflect the latest information.
This blog post is for all who are planning a trip to Prague (now, later, anytime). For all who are deciding whether it is comfortable and safe to come or not.  
---
Who am I?
My name is Dana and I am working in a travel industry, running my small business called Prague Behind The Scenes. I specialize in small-group tours / private tours / off the beaten path tours. But no worries, I am not here to convince you to come right away, I also want to protect myself and wait until the situation gets stable again. 
Right now things are going fine here. Life is getting back to normal and corona is not the number one in media anymore (finally, thank you!!:)
The Czech Republic is quickly recovering from the pandemy as it didn´t hit us so extremely bad.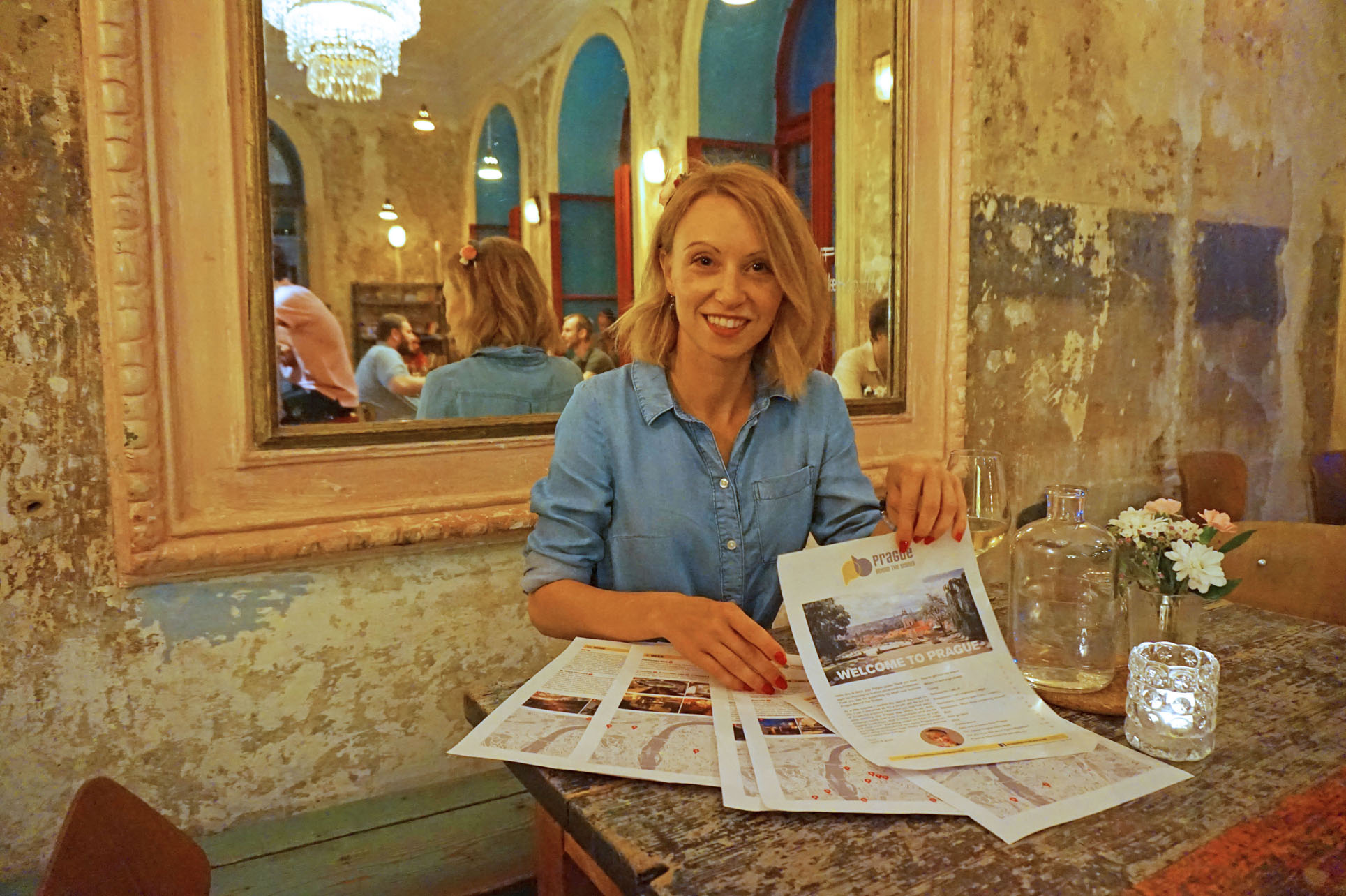 Why this blog post?
I am not a doctor, scientist or authority to give you binding information. I am a regular Prague local observing the situation, listening to authorities and trying to help travellers / my clients to stay updated about life in Prague during / after the coronavirus outbreak.
Since I am working in a travel industry I get many emails and questions related to coronavirus in Prague / Czech Republic. This blog post will be updated regularly and will focuse on information important to travellers.
Coronavirus in Prague, Czech Republic 
First of all I need to say that the situation with coronavirus in Prague / Czech Republic is not as bad as in other countries. The curve of newly infected people has been significantly flattening every day and things are fully under control. Life is quickly getting back to normal after ca 1,5 month long quarantine. 
By now (May 26) there are 9 034 confirmed cases of the novel coronavirus in the Czech Republic. This number indicates total number of infected people from the begining of pandemy, not the current number of ill people because 6 263 patients have already recovered.  Many of the patients don´t need a hospitalization as the progress is very light. They stay at home in a controlled quarantine.  317 people died of coronavirus. 

Why are we dealing with coronavirus so well?
The strict measures and quarantine was applied soon. It was very uncomfortable and new. Many of us experience such a lack of freedom for the first time. However, it helped a lot at the beginning. We saved some time and didn´t overload hospitals. 
Social distancing. not more than 100 people can gather at the same time. Spacing (shops, bus stops, line ups…). 
Wearing face masks in the public. We are pioneers in wearing face masks everywhere. Since the government failed in supplies, we sewed our own ones. 100 % cotton and re-usable. As the situation is getting back to normal this measure will be soon changed. People will only wear mask in closed areas (public transport, offices, supermarkets, etc.).  
Hygiene – definitely. Even the regular soap is good enough if you know how to wash your hands. Prague public transport didn´t stop and was very well sanitized by special nanotechnologies.
Vaccination. One of the reasons why we are doing so well now is vaccination. Not against covid-19 but against TBC (tuberculosis). Almost all people have been vaccinated as kids. During the communism it was compulsory and nowadays it is still very common. 
Social responsibility and discipline. In general, Czech people have been disciplined and followed all the recommended rules. 
Travelling to Prague now
Regular tourism in Prague will take few months break. Until August – that´s my personal guess. I wish I could be more optimistic about this but it seems things are going too slow in terms of travelling. Tourism – most likely – will be the last industry to be re-open after the pandemy and will definitely start within EU / Schengen. Coming to Europe will be more complicated for tourists from US or Asia.
Traveling as we know it is currently impossible as tourists are not allowed to come here right now (measures, limited number of flights, buses, trains). And this is not a problem only in the Czech Republic. The same situation is in Austria, Slovakia or Germany to mention few.
Everything is open / working here (services, transportation, hotels, supermarkets, sights, tour guides, travel agencies, etc.) we all are ready and excited to welcome travellers. We just need to wait until the regulations are over. 
My personal recommendation for now is not to plan / book anything yet. Please stay in touch with me for more updates. I am ready to start to work whenever the situation allows!!!! Should you have any questions please drop me a line dana@praguebehindthescenes.com or message me via Facebook.
Travelling to Prague later
Before you cancel your trip, please consider postponing it. There are many small businesses like mine that are going though tough times now. Most of us are living from savings, finacial reserves and tighten our belts to max as we are fully dependant on our clients, travelers and free movement without restrictions. Think of us in the future once you start to make your travel plans again.
Take care, stay calm and be patient – it will be over!. See you in more relaxed times.  
Dana owner | guide for Prague Behind The Scenes tours | dana@praguebehindthescenes.com