The article was updated on April 6, 9 am CET to reflect the latest information.
This blog post is for all who are planning a trip to Prague (now, later, anytime). For all who are deciding whether it is safe to come or not.
The situation is changing every day and the current status is quite clear: borders of the Czech Republic are completely closed from Monday March 16, 2020 due to coronavirus outbreak in Europe. For how long? Nobody knows. We are seriously worried that the borders will stay closed for the next few months.
Who am I?
My name is Dana and I am working in a travel industry, running my small business called Prague Behind The Scenes. I specialize in small-group tours / private tours / off the beaten path tours. But no worries, I am not here to convince you to come and pretend that nothing is happening. I also want to protect myself and wait until the situation gets stable again.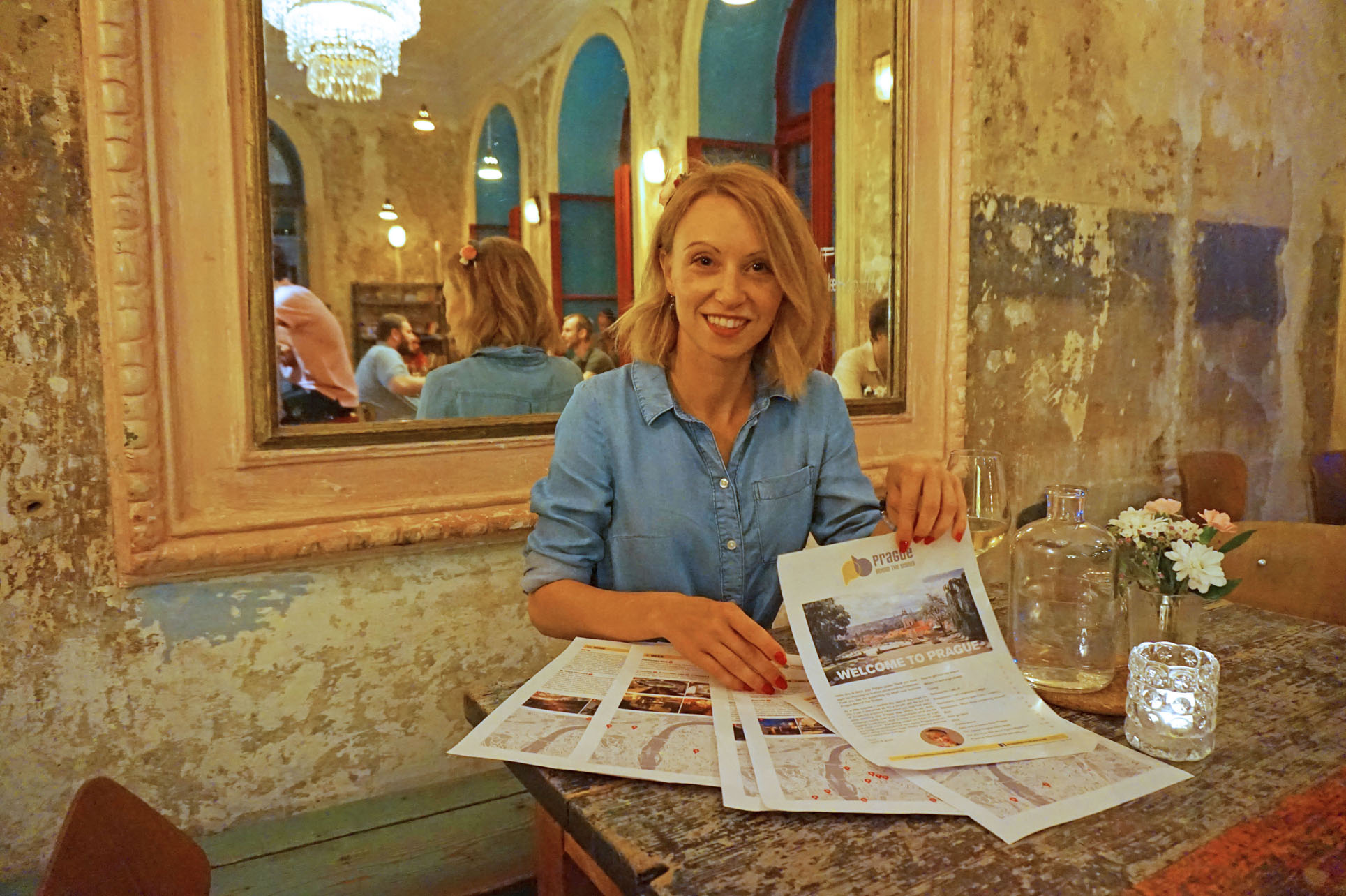 Why this blog post?
I am not a doctor, scientist or authority to give you binding information. I am a regular Prague local observing the situation, listening to authorities and trying to help travellers / my clients to stay updated about life in Prague during / after the coronavirus outbreak.
Since I am working in a travel industry I get many emails and questions related to coronavirus in Prague. This blog post will be updated daily and will focuse on information important to travellers.
Coronavirus in Prague, Czech Republic (in a nutshell)
First of all I need to say that the situation with coronavirus in Prague / Czech Republic is not as bad as in other countries. It seems we are still at least few steps ahead of the virus and the situation is under control. The curve of newly infected people has been significantly flattening every day. Number of people who has recovered is higher than number of the casualties.
By now (April 6) there are 4591 confirmed cases of the novel coronavirus in the Czech Republic.  Many of the patients don´t need a hospitalization as the progress is very light. They stay at home in a controlled quarantine. 71 people died of coronavirus. 
What helps most: social distancing, everybody wears a face mask in the public (100 % cotton, home made) and washing hands – even a regular soap helps!!! 
Experimental medicine for COVID-19
The Department of Health has temporarily permitted the use of an experimental medicine for COVID-19 called Remdesivir produced by American company Gilead Science. This medicine will be used for patients in a critical condition.
UPDATE: The first patient in a critical condition has significantly recovered and could be disconnected from cardiopulmonary bypass. 
Remdesivir, was developed by a team of scientists led by Czech biochemist Tomáš Cihlář, vice president of Virology at Gilead Sciences. Originally, Remdesivir was developed for use against ebola. 
Several patients have also been cured with Plaquénil, originally anti-malaria drug.
State of Emergency: what does it mean for Czechs and foreign travellers? 
Borders of the Czech Republic are completely closed to travellers. The same applies to Czechs – there is a travel ban for us as well. So far for 30 days (starting from March 16). 
From March 16, 2020 there is also a nationwide quarantine prohibiting the free movement of people with exceptions for work and buying necessary goods.
Prague public transportation works. Everything is regularly sanitized. No problems at all.  
People must wear masks (or any kind of protection of mouth and nose) in the public.
All pubs (this hurts Czechs a lot ) and restaurants are completely closed. Lot of businesses (cafés, restaurants, pubs started to offer take away services, this works absolutely fine – so far). Most of them also sell meals from improvised "windows" (shopping windows, from doors) –  as people are not allowed to go inside.

All shops are closed! Except for supermarkets, grocery stores, pharmacies, petrol stations, tobacco shops, laundry, dry cleaning, pet shops, locksmith´s, e-shops. Everything is supplied and sanitized

– no need to panic, although people stockpile things like pasta, canned food, rice, toilet paper.

Between 8 am – 10 am all shops are only open for seniors (over 65 years) and handicaped persons over 50 years.

Textile shops were re-open so that people can make their own masks as the government completely failed in ordering / supplying / dustribution of masks and protection aid.

Gyms, sports facilities, public pools, galleries, and libraries – closed.

Schools, including universities – closed. 

Prague sights including ZOO and Botanical garden – closed.

But good news – another baby elephant was born in Prague ZOO today! (March 27, 2020).
What is positive
We improrvise and we are very good at that. There is a huge solidarity. Thousands of volunteers sew masks at home, face masks are also being produced by prisoners in Czech prisons. Various industrial designers are coming up with prototypes for new respirators, filters for cotton masks, technical universities have invented and distributed their own sanitizers and respirators of FFP3 quality (or higher). 3D community came up with fantastic face shields for doctors, lot of companies stopped their regular production and make masks and protection aid instead. People do the whole logistics. Unfortunately we really can´t rely on our government and their supplies and help.

 

 

 
Crownfunding is a big thing here (despite the uncertain economical situation in the upcoming months). Czech scientists / universities / experts are quickly coming up with great and affordable medical prototypes and people actively fund them. We crowdfunded 10 000 000 CZK (ca 455 000 USD) within only 24 hours to put together 500 custom lung ventilators. And we continue!!

Skoda Auto, the biggest Czech car maker

has started producing

high-grade respirators using industrial 3D printers.
Travelling to Prague now
I think tourism industry in the Czech Republic will take at least a 6+ months break (if I stay really optimistic).
Travelling anywhere is very uncomfortable and unpredictable right now (not only travelling to the Czech Republic). Staying home is the best thing you can do now.
Travelling to Prague later
Quarantine everywhere. Life in Europe stops for a while but hopefully it will help us all to get the virus under control and start up the economy again. Hopefully, by September / October the situation in travel industry in Prague will stabilize.  
Before you cancel your trip, please consider postponing it. There are many small businesses like mine that are going though tough times now. Most of us are living from savings, finacial reserves and tighten our belts to max as we are fully dependant on our clients, travelers and open borders. Think of us in the future once you start to make your travel plans.
Now I fully support all the temporary strict measures and recommend everyone staying at home.  
Take care, stay calm and be patient – it will be over!. See you in more relaxed times.  
 Dana owner | guide for Prague Behind The Scenes tours
Useful:
Graphs and statistic monitoring the global situation in real time